REVEL IN ARIZONA WITH MYQUEST ADVENTURES
The Sonoran Desert
offers hundreds of mile of great trails for training and adventures.
TRIP OVERVIEW
The first 75 miles from Flagstaff will be on pavement. There will be dirt and gravel roads throughout trip and camping will be dispersed.
The route will take us through Oak Creek Canyon, Sedona, Ghost town of Jerome, through the Senator Highway to Crown King, to the interstate towards Phoenix.
Those who have taken our Moab or East Coast 4x4 van training will benefit from this exciting excursion! 
ARIZONA
THE ROUTE
Expo to Phoenix Route Report
ARIZONA ROUTE
Day 1
Guests would leave Fort Tuthill around noon on Monday, May 22nd and travel, on pavement, approximately 75 miles to that night's dispersed campsite.
Along the route we will drive down HWY 89A through Oak Creek Canyon and into Sedona. If the group would like to stop and look around this could be accommodated.
We then continue to the Ghost town of Jerome where we should definitely stop and have a wander around the shops and historical buildings (this is a tourist stop and has living residents...along with some ghosts).
From there it's a short mountain road drive to the camp...
ARIZONA ROUTE
Day 2
We would get on the road around 0900 an drive the 27 miles of pavement to Prescott (the original capital of Arizona).

In town the convoy will turn onto the Senator HWY (the main route between Prescott and Phoenix in the late 1800s-the early 1900s).

After about 7 miles, we leave the pavement for the next day and a half. The Senator HWY starts out as a improved graded dirt road and within 7 more mile turns to a more challenging "primitive" road.

There will be several creek crossings along the way which guests will experience how to utilize some shovel work or rock placement to navigate across.

The next couple of miles are bumpy and will require a steady throttle foot to smooth things out. Depending on the snow melt in May on the north-facing roads, we will either continue along this road or an alternative route is available should we decide to bypass this section.

After traveling only 10 miles (2 hours) on the dirt, we come to Palace Station for our lunch stop.

After lunch we will continue on for about 3 hours (13 miles) to where we'll camp for the night. Along the way we will encounter some cool challenges (there is a spot where a fallen tree partially blocks the trail and we'll winch it out of the way).

Also, more opportunity for some easy "marshalling" and driving technique conversations. Plus, there are a ton of scenic view stops for pics.
ARIZONA ROUTE
Day 3
We'll have a leisurely start to day three. Once everyone has had breakfast and have their rigs in order, the convoy will get only a mile down the road before it's first obstacle…the waterfall. This will be a place where we can put to use the marshalling and "picking a line" skills we learned yesterday.
After we've all climbed the falls, we'll continue to work our way down the trail until we find our way into Crown King (8 miles and about 2 hours). At this point we can hit the general store, grab some food at the saloon, or just wander around. This point also bring us to the end of the "hard" stuff.
Once we leave Crown King it's about 27 miles of improved dirt road to get us back to I-17. Along the way we stop at a bat cave (short hike), scenic overlooks, the villages of Cleator (Yacht Club), and Bumble Bee (Stage Coach Stop).
Once we get close to the Interstate we'll stop and have a safety check of all the Revels.
For those headed towards Phoenix, I give a strong suggestion to stop about 10 miles away for the best pie in the world!
Jim West

Jim is one of THE REVEL CLUB's lead trainers for many reasons! He is a retired Fire Fighter/Paramedic based out of Phoenix, AZ. He represented the USA on the 1992 Camel Trophy team in Guyana, and then was hired back the following year to pre-scout and create a route book for the 1994 event in Paraguay, Argentina, and Chile. As a result, Jim was asked to assist with the selection and training of every US team from 1993-1998. Also, from that event he developed a working relationship with Land Rover North America in which he has provided driving instruction and emergency medical support while on their events.
Over the past 30 years, Jim has worked on Vehicle based events in 29 different countries on 5 continents. He has a passion for teaching, whether it's emergency vehicle operations to Fire Fighters or off-road driving, recovery, vehicle selection/prep, or wilderness medicine to civilians. Along with Emergency Vehicle Operations Instructor, Paramedic, Wilderness Paramedic, Jim also is certified as a City & Guilds NPTC Off-Road Assessor and British Columbia Forest Safety Council Instructor.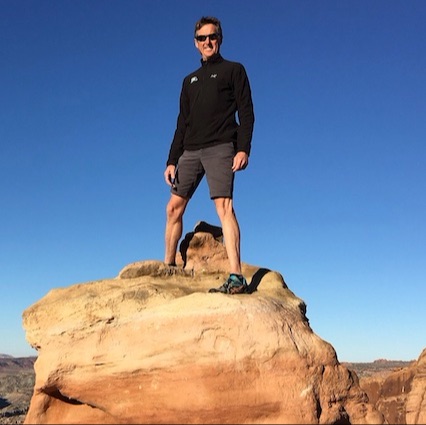 Our Testimonials

Hear the past attendee's speak about their experience with THE REVEL CLUB'S 4X4 Van Training in Arizona
HAVE A QUESTION?
Frequently Asked Questions
______________
How do I become a member of THE REVEL CLUB?
Do members of THE REVEL CLUB get preference?
Can I still participate if I am not a member of THE REVEL CLUB?
Any prerequisites required?
What will the roads we're driving be like?
My vehicle has no modifications (i.e. bigger tires or lift), can I still attend?
ARIZONA 2024
Interested in joining us in Arizona?  
Fill out the form below to be contacted about our 2024 trip!
Your Privacy is Our Policy.
NOT YET A MEMBER?
JOIN THE REVEL CLUB
Join us and find like-minded people who are equally as
passionate about travel, exploration and nature.
BECOME A MEMBER
Thank you!
Thanks so much for joining our community and for adding to the fun! Let's find friends, become family, and go out into the wild and enjoy every minute exploring with our vans!